The SCS and the meeting organizers gratefully acknowledge the generous support of its main sponsors. 
Please contact David Spichiger, SCS Executive Director (This email address is being protected from spambots. You need JavaScript enabled to view it.), if you are interested in a collaboration with the SCS Fall Meeting organization.


---
SCS Fall Meeting General Meeting Sponsors
             
---
Commercial Exhibitors
The commercial exhibition will take place in the atrium in front of the main auditorium. For both, participants and exhibitors, this is a great oportunity to interact and to exchange the latest news on the market.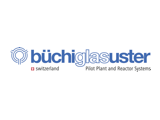 ---
Conference Supporters